Jesse Angel Hernandez Eludes Ernesto By Split Decision. ShoBox The New Generation
Written by Terrell Groggins Photo credit Terrell Groggins
Jesse Angel Hernandes won a ten-round split decison over Saginaw, MI's Ernesto Garza in a tough Super Bantamweight fight.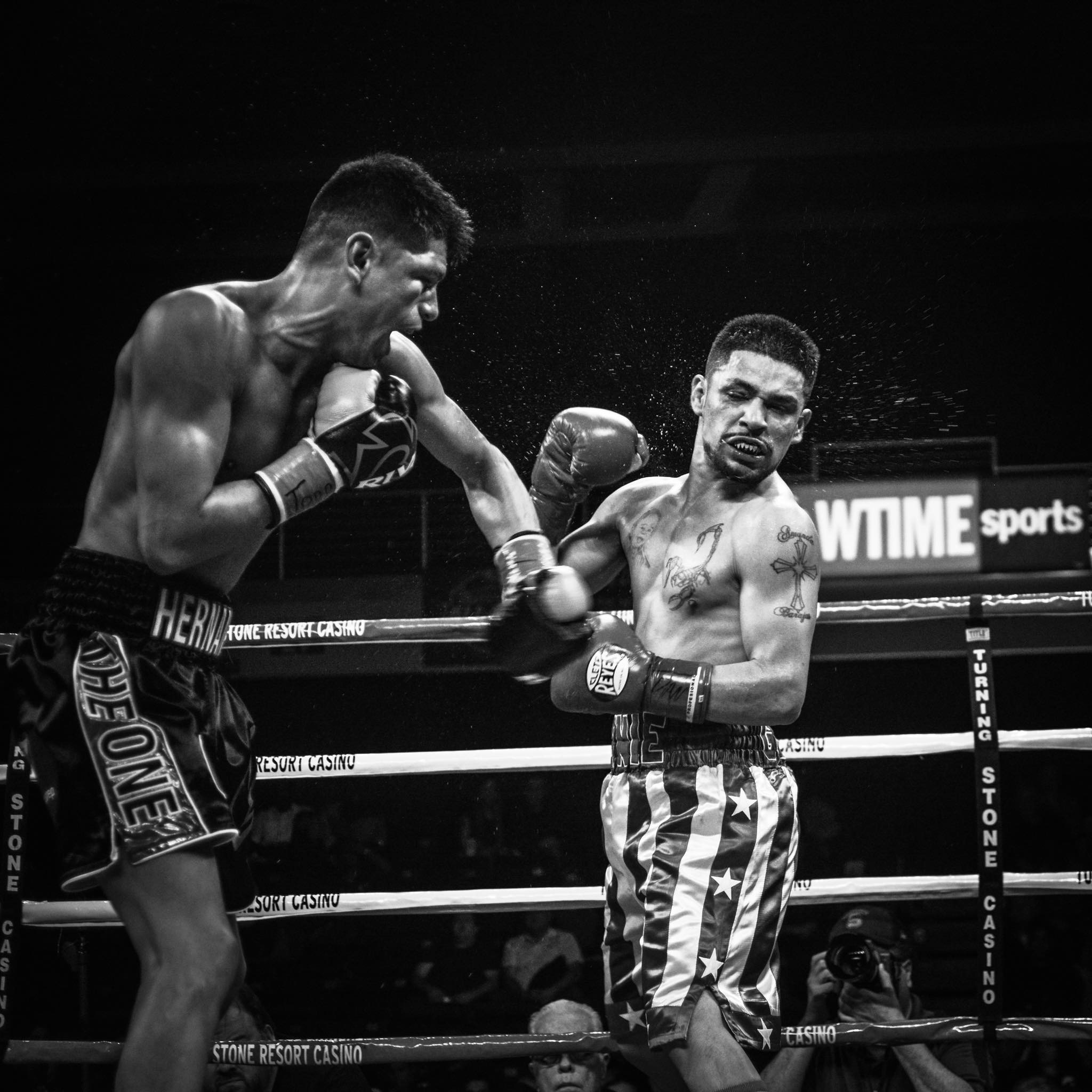 Garza was awarded a knockdown at the end of round two. Hernandez fell to the ground after being hit with a left hand.
The judges scored the cards (95-93 Garza) (95-94 Hernandez) (97-93 Hernandez).
From my Perspective
I thought the fight was even, but I guess you can decide by which type, taste and style of boxing you prefer. Jesse was consistently landing power punches while Garza was putting out a high punch count. I felt the fight could have went either way. It was a great fight from both men.
The fighters speak: "I think it should have been a unanimous decision," Hernandez said. "I've always been a slow starter and I feel like I lost the first two rounds, especially with the knockdown. But I won pretty much every round after that, I maybe lost three rounds.
"I'm not completely happy with my performance. I have to control my distance and my range a little bit better. I need to go back to the gym and work on those things. Before the summer comes I hope to have another fight and I hope it's on SHOWTIME.
"I give Garza a lot of credit for getting in the ring and knocking me down. He hung in there for 10 rounds even after I caught him with some good shots. He was able to withstand those shots, but all that said, I still think it should have been a unanimous decision."
"I thought it was a bogus decision," Garza said. "I don't understand that last judge's card. I was happy with everything that I did. I executed well and did everything I needed to do to win the fight.
"I'm really disappointed with the outcome. I felt that I won. To me, I won a majority of the rounds and I knocked him down. I know knocking your opponent down usually leads to you winning the fight."
Salita Promotions
Showtime Shobox